Target Students
Choir Directors:
Directors who want to improve their skills. Various levels.
Singers:
Choir singers who wish to undertake training in choral singing. Courses for singers will be spread across the territory, on a provincial basis.
Presidents, Secretaries, Managers:
Who is responsible for the administration and development of activities related to amateur choirs.
Conservatory graduates in non-choral subjects:
Graduates who want to resume and expand their career possibilities through the development of choral skills.
Courses
COMPLETE PROGRAM FOR CONDUCTORS (Triennial):
First academic year: 10 face-to-face weekends, totalling 95 hours, plus online and self-guided training activities, totalling a further 60 hours. In addition to these subjects, there will be 65 hours of Choral Repertoire and Choir Conducting with guest lecturers, in the form of masterclasses also open to outsiders. The second and third academic years will be very similar to the first.
BASIC COURSE FOR CONDUCTORS (Annual):
10 weekends for those who have never followed anything specific about conducting, on the same weekends as the Three-Year School for Conductors. Those enrolled in the Basic Course will be able to follow the masterclasses in their own right.
EDUCATIONAL COURSE FOR SINGERS (Annual):
Every academic year: at least 10 face-to-face evening meetings of 2.5 hours each on choral literacy subjects (choral reading, vocalisation, listening education, monographic seminars). Courses held in all provinces of the Region. Meetings can be held in presence, online and in mixed mode (presence and online).
ADMINISTRATION, COMMUNICATION AND CHORAL MANAGEMENT COURSE (ACM) (Annual):
5 online training sessions (2 hours each) to manage and grow a choral association.
Registration and costs
COMPLETE PROGRAM FOR CONDUCTORS (Triennial):
Study Plan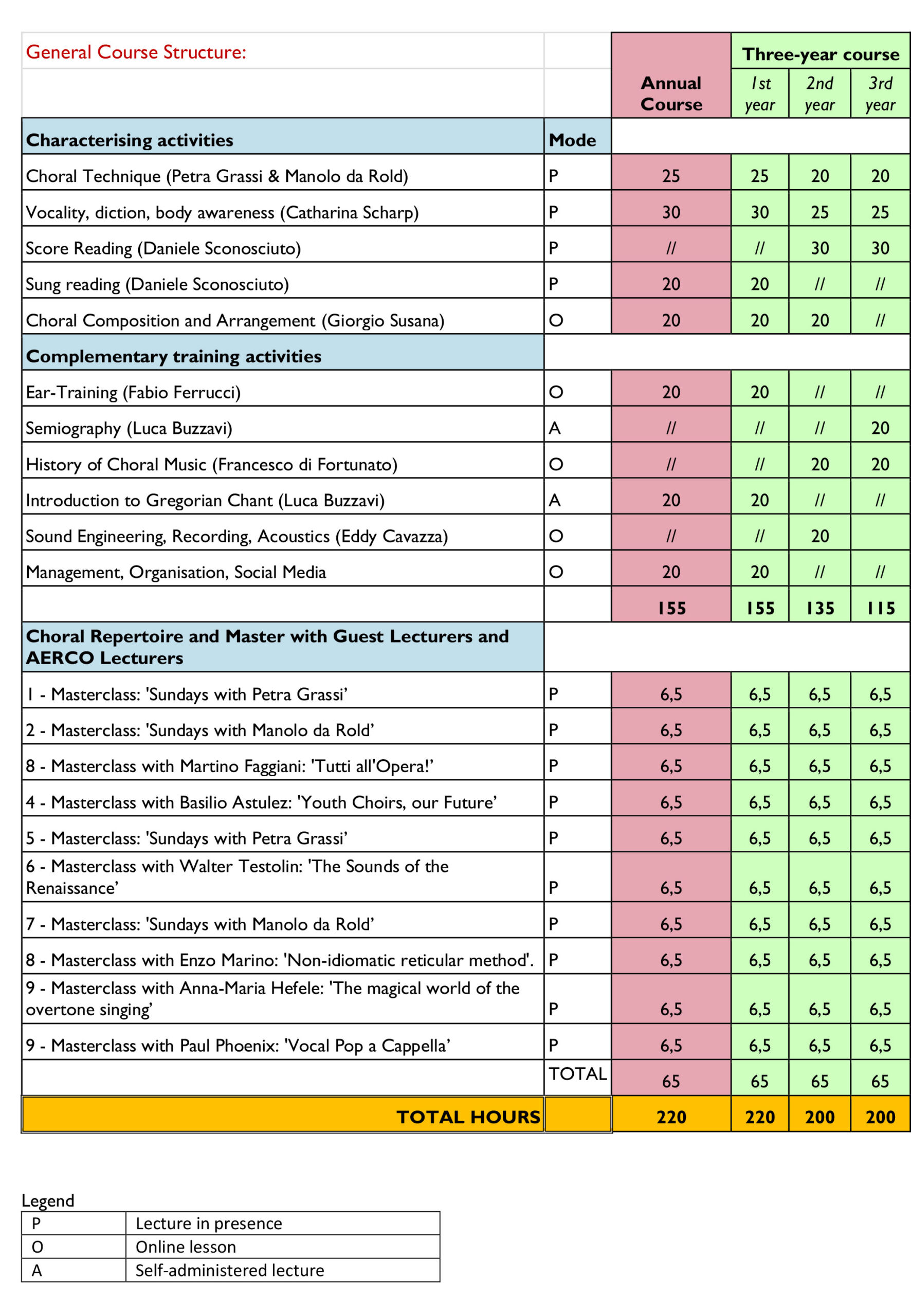 Saturday Calendar

Sunday Calendar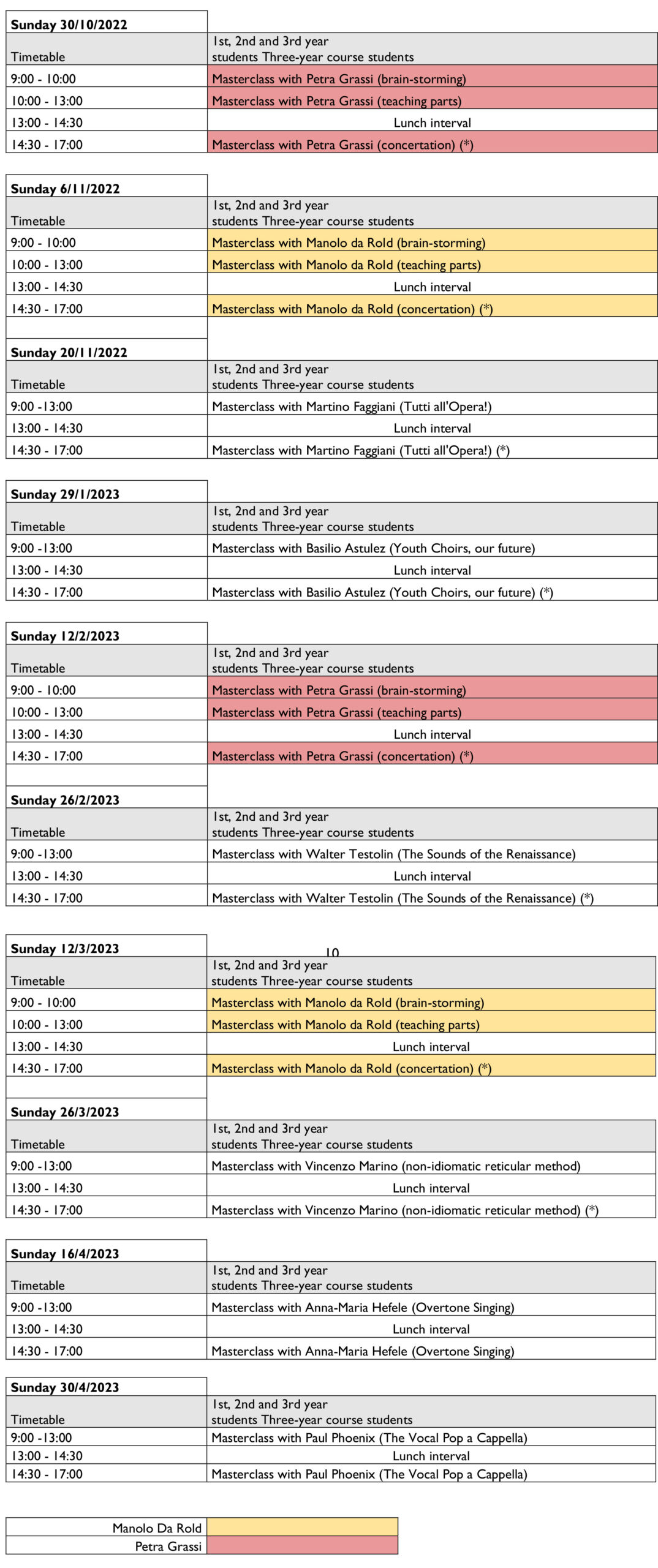 Exams
END OF MATTER TEST
Following the regular attendance of at least 3 years at the AERCO Choral Academy (ACC), it is possible to request to take the final exam with the release of a Diploma of Merit. Furthermore, at the end of the three-year period, there will be the possibility of attending a year or more of a master's degree. Within the master, participants will attend the same courses as the three-year school in addition to the opportunity to activate research paths aimed at achieving the master itself.
Share this page on social networks